Integrate DEAR Systems with BigCommerce in a few clicks with Workload.
Automate your DEAR Systems tasks. Create your own custom BigCommerce DEAR Systems integration in minutes.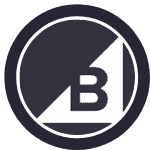 Make your life easier with your own BigCommerce DEAR Systems integration
Using the power of no-code technology, Workload lets you automate workflows between DEAR Systems and BigCommerce.
Plans start at $9/mo and scale with your usage. Receive expert guidance and onboarding to build your perfect workflow. Automate your business.
How to Integrate DEAR Systems with BigCommerce in just a few clicks
✅ Authenticate DEAR Systems and BigCommerce
✅ Select a trigger that will kickoff the workflow
✅ Choose the action you want to complete
✅ Map the data fields you want to pass from one app to the other
✅ If you get stuck, we're here to help! Request help in our expert automator service market.
What is DEAR Systems?
DEAR Systems is a cloud-based ERP solution for small and midsize retailers, wholesalers, manufacturers, and e-commerce operators. This comprehensive solution includes modules such as e-commerce, manufacturing, purchasing, sales, inventory management, and accounting.
What is BigCommerce?
BigCommerce is the world's leading cloud eCommerce platform for established and rapidly-growing businesses. Combining enterprise functionality, an open architecture, and app ecosystem, and market-leading performance, BigCommerce enables businesses to grow online sales with 80% less cost, time, and complexity than on-premise software
What users say about Workload

With BigCommerce DEAR Systems integration, we can automatically create orders in DEAR once a customer buys something from our website. It's easy to connect the cart to the inventory.