Integrate Salesforce with BigCommerce in a few clicks with Workload.
Automate your Salesforce tasks. Create your own custom Salesforce and BigCommerce integration in minutes.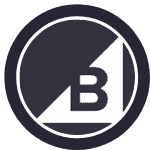 Make your life easier with your own integration between Salesforce and BigCommerce
Using the power of no-code technology, Workload lets you automate workflows between Salesforce and BigCommerce.
Plans start at $9/mo and scale with your usage. Receive expert guidance and onboarding to build your perfect workflow. Automate your business.
How to Integrate Salesforce with BigCommerce in just a few clicks
✅ Authenticate Salesforce and BigCommerce
✅ Select a trigger that will kickoff the workflow
✅ Choose the action you want to complete
✅ Map the data fields you want to pass from one app to the other
✅ If you get stuck, we're here to help! Request help in our expert automator service market.
What is Salesforce?
From initial bidding to project management, Sales Cloud empowers construction businesses to easily manage relationships with prospects, clients, suppliers, and partners. Win more bids and minimize change requests with a customizable CRM platform that allows you to reduce busy work, continually optimize project schedule and budget, and make decisions based on real-time data.
What is BigCommerce?
BigCommerce is the world's leading cloud ecommerce platform for established and rapidly-growing businesses. Combining enterprise functionality, an open architecture and app ecosystem, and market-leading performance, BigCommerce enables businesses to grow online sales with 80% less cost, time and complexity than on-premise software
What users say about Workload

Sending BigCommerce data to Salesforce helps us increase conversions and also helps our product recommendation engine in other apps like MailChimp. Workload's tools are very easy to use to build these types of workflows.